Cocos2d Game Development Company
Cocos2d is a popular open-source framework for building 2D games, interactive books, and other graphical applications. It is based on the Python programming language and is designed to be easy to use, yet powerful enough to create complex and visually impressive games.
One of the benefits of using Cocos2d is that it provides a range of pre-built features and tools to help developers create games more efficiently. These include a scene editor, particle editor, and physics engine, as well as support for multiple platforms including iOS, Android, and desktop computers.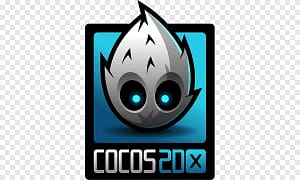 If you are interested in developing a game using Cocos2d, then RP INFOSOFT can help you in a number of ways. 
Here are just a few examples:
Design and development:
Our team of experienced game developers can help you design and build your game from the ground up, using Cocos2d and other tools and technologies as needed. Whether you have a clear vision for your game or just a rough idea, we can help you bring it to life.
Porting and optimization:
If you have an existing game that you would like to port to a new platform, or if you want to optimize your game for better performance, our team can help. We have extensive experience in game porting and optimization and can work with you to ensure that your game runs smoothly on the target platform.
Maintenance and support:
Once your game is live, it's important to keep it up-to-date and bug-free. Our team can provide ongoing maintenance and support to ensure that your game stays in top form.
Overall, RP INFOSOFT's Cocos2d game development services are a reliable and experienced partner for game development projects of all sizes. If you are looking for help with your Cocos2d game, we encourage you to get in touch and learn more about how we can support you.
Are you looking to hire the best Cocos2d developers for your game development project? Look no further than RP INFOSOFT!
Our team of experienced game developers has a deep understanding of Cocos2d and all of its features and can use it to create visually impressive and engaging games that will keep your players coming back for more. Whether you need help with a new game from scratch, or with porting and optimizing an existing game, we have the skills and expertise to get the job done right.
In addition to their technical skills, our Cocos2d developers are also creative and innovative, always seeking out new ways to improve gameplay and user experience. They are able to work closely with our clients to understand their vision and goals, and can provide valuable input and suggestions to help bring those ideas to life.
When you hire Cocos2d developers from RP INFOSOFT, you can expect:
High-quality work:
Our developers are thorough and detail-oriented, and take pride in delivering top-notch games that meet or exceed our client's expectations.
On-time delivery:
We understand the importance of meeting deadlines, and our developers work efficiently to ensure that your game is delivered on time and on budget.
Excellent communication:
Our developers are proactive and responsive and are always available to answer questions and provide updates on the progress of your project.
If you are ready to hire the best Cocos2d developers for your game development project, look no further than RP INFOSOFT. Cocos2d game development company in India. Contact us today to learn more and get started!