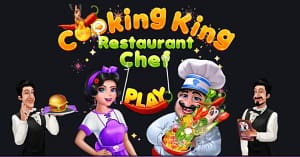 If you're interested in developing your own cooking game from scratch, there are a few things you need to keep in mind. In this blog post, we'll outline the basics of game development, and provide some tips on how to create a cooking game that is both fun and engaging.
1. What goes into developing a cooking game from scratch?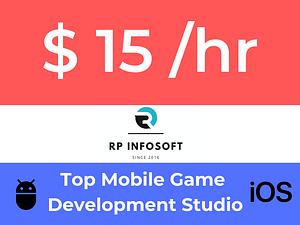 Creating a cooking game from scratch can be a daunting task. It requires a lot of time and effort to get everything just right. But, with the right team and the right tools, it can be done.
So, what goes into making a cooking game? Well, first and foremost, you need a good idea. The game needs to be fun and engaging, and it needs to offer something unique to players. Next, you need to create a prototype. This will help you to test the game and make sure that it is fun and playable.
Once the prototype is complete, you need to start building the actual game. This includes creating the graphics, the menus, and the gameplay itself. You also need to create the sounds and music for the game. And, finally, you need to test and polish the game until it is ready for release.
2. What are the key considerations when creating a cooking game?
When creating a cooking game, there are a few key things to keep in mind. The first is the complexity of the recipes. You want to make sure that the player can easily follow the instructions, but also that the recipes are challenging enough to keep them interested.
Another important consideration is the visuals. The game should be visually appealing, with realistic graphics that make the player feel like they're actually in the kitchen. Finally, you'll need to think about the controls. The game should be easy to control so that the player can focus on cooking rather than on the game itself.
3. How do you design a restaurant game that is fun and engaging to play?
There are many different ways to design a restaurant game that is fun and engaging to play. One way to do this is to ensure the game is challenging, but not too challenging. This means that players should be able to make progress in the game without feeling frustrated, but they should also have to put in some effort in order to succeed. Another way to make the game more fun and engaging is to add interesting and unique gameplay mechanics. For example, the game could require players to cook food by clicking on various ingredients and then clicking on a stove or oven. This would add a level of complexity to the game that would make it more fun to play. Finally, it is important to ensure that the graphics and overall game aesthetic are appealing. This will help to keep players engaged and interested in the game.
4. What are some tips for creating a successful cooking game?
Creating a successful cooking game is not an easy task. There are a few things you can do to help make your game a hit. First, make sure the gameplay is fun and engaging. Players should feel like they are in control of the cooking process and that they are making progress as they play. Second, create a realistic kitchen environment. Players should feel like they are in the kitchen, cooking their favorite recipes. Finally, make sure the cooking mechanics are accurate and realistic. Players should not have to struggle to make their food turn out correctly. If you can nail these three things, your cooking game is sure to be a success!
Thanks for reading! We hope this blog post has given you a better understanding of how to develop a cooking game. Be sure to check out our other blog posts for more tips and advice on game development.